Enforcer Designs T-Shirt Store Now Open! Coupon Codes!
Enforcer Designs / Vlad's Undead Angels T-Shirt Shop Is Now Open At EnforcerDesigns.com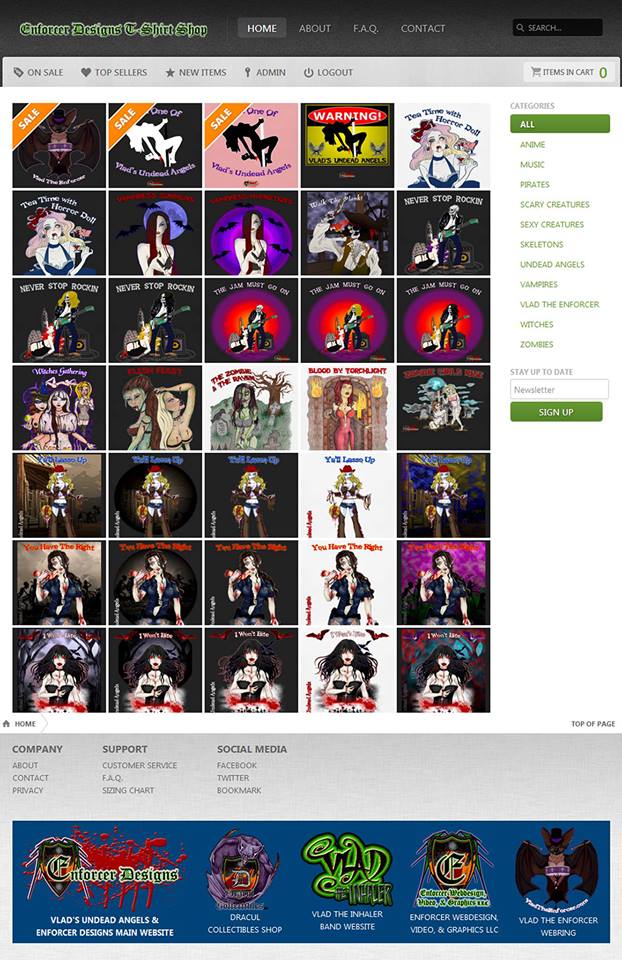 You can customize your shirts completely by first picking your color, then the shirt style, and finally size!
We have set up coupon codes to offset the per piece shipping that is built into our store solution by our T-Shirt manufacturer. Although the discount is intended to offset the shipping cost, you will see the savings in your cart coming from the actual products. That is just how the site is set up and it has to be for us to pass off a bullk shipping discount.
Enter These Codes At Checkout:
2OR3: Save $1.00 per shirt on orders of 2 or 3 shirts
4TO6: Save $1.50 per shirt on orders of 4 to 6 shirts
7TO10: Save $2.00 per shirt on orders of 7 to 10 shirts
Over10: Save $2.50 per shirt on orders of 11 or more shirts